Art Works is 14 artistic actions to mobilize citizens and garner the support of City Council candidates to close the arts funding gap and boost Calgary's creative sector.
Our goal is to raise $1,000 per ward for a total of $14,000, which will be matched by Creative Calgary. The total, $28,000, will fund people in the community to create 14 artistic actions, one in each ward in the city between August to October 2017.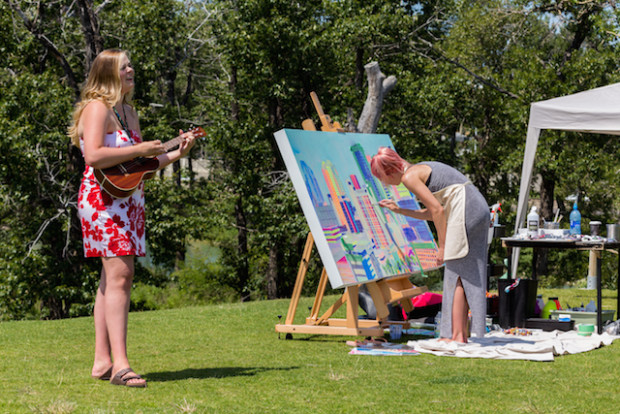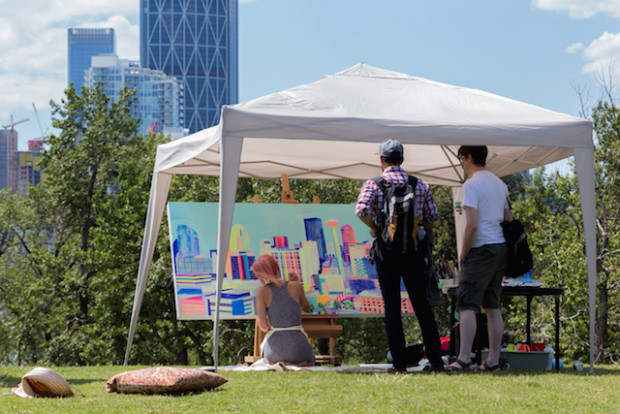 Have an idea for an Art Works artistic action? The open call for submissions is now live at creativecalgary.org/artworks. Submissions will be reviewed by the Creative Calgary Community Leadership Team and actions will be confirmed and announced at creativecalgary.org in August 2017. The Creative Calgary Community Leadership Team meets weekly and is open to any Creative Calgary campaign volunteer. Join us at creativecalgary.org/join.

Your support for Art Works is the beginning of a four-month Creative Calgary campaign leading up to the municipal election on October 16.
Whether it's a concert, a show or a community art project, all 14 Art Works actions will demonstrate the creative talent that exists throughout the city and inspire citizens to participate in the municipal election.
We hope these actions will include those running for election for Calgary City Council – all candidates will be invited to attend. Together we can build the political will for a transformational municipal investment in the arts for Calgary's creative future.

Whether you can spare $15 or $500 or something in between, your support goes a long way to help create a city-wide voice for the arts in the upcoming municipal election. Regardless of the amount you are able to donate, please consider sharing this page to your friends, family and others who appreciate the arts and understand the positive effect they have on our economy.
Click here to fund Art Works today.

To encourage you to contribute, we're offering some pretty great perks, including: